How to Get the Best Moving Company Contract
Moving companies can issue three different types--the (Non-Binding) Estimate, the Binding Estimate and the Not-to-Exceed Binding Estimate.
The (Non-Binding) Estimate, which is all you can get in some intrastate situations, is not guaranteed. You do not know the real cost until after the truck is loaded and weighed. Although the van lines industry reports that Non-Binding Estimates are still the most common, we don't recommend this method.
(Click Continued)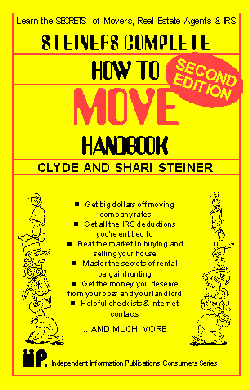 Book makes the move to a
new home hassle free!!!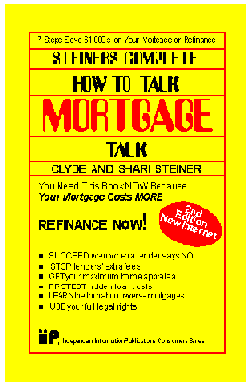 New Book gets the best mortgage
loan deal for your home!!!
The Moving Doctors, authors Clyde and Shari Steiner,
help with FREE advice from their books:
Steiners Complete How To Move Handbook
and Steiners Complete How To Talk Mortgage Talk